Subscribe using an RSS feed reader or by email.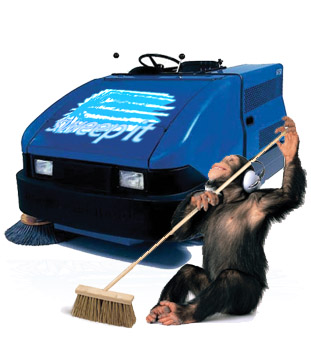 Pretty exciting when you begin to pursue a new client, isn't it. The thrill of the chase! You lie awake rhapsodizing about how great it will be, you woo them with dinners and surprises, no effort is too much to show your commitment. Ah, romance!
But as in any romance, things can easily get boring. The agency morphs into "account waiters" dozing by the phone for the client to call in an order. This year's media plan is a duplicate of last year's; the creative is tired. Your best people somehow migrate to the more exciting businesses which only compounds the problem. What happened to all those stimulating initial meetings? Not to mention the promises made in the pitch.
It's not unusual. Every account of every size at every agency goes through similar troughs. But smart agencies do all they can to rejuvenate waning accounts. Such as:
Capabilities Presentations – A lot has probably changed since you started working together. So at least once a year invite the client over to remind them of your abilities and competence. Include a summary of the work you've done and critique it. Perhaps you have new people, or they do, or new services to offer. Ask the client for a little song and dance about themselves, too – including market trends, new products in the pipeline, and organizational changes. Just getting ready for this meeting will be energizing and everyone will be pumped in the afterglow.
Freshening Exercises – Get some different points of view by asking staffers who don't work on the account to review it. Have them each write a 1-page suggestion plan to improve things. Or hold a brainstorm session, again with people not normally assigned to the business, to solve problems and look for opportunities. Ours is a creative business and good ideas about a client's business aren't just the province of the daily team. Open it up so you generate contributions from everyone.
Switch Teams – Why not? Nowhere is it written that you can't occasionally change personnel on an account, though you've got to make sure there's continuity and the client doesn't feel like s/he's starting from scratch. Big agencies do this all the time to keep things fresh. After all, for the client it's like getting a new agency without the added aggravation and cost. And you get to keep the client.
Sound Retreat – Go offsite with your client and refocus on the important things. Maybe you host a strategic planning session for the coming year or just take time away from the office to take stock; you can make this part of your review protocol. Craft a collaborative mission statement for you and the client, tackle issues there never seems to be time for during the daily crunch, and perhaps make time to just relax and bond – an occasion to have fun again. And that's why you got into this business in the first place, right? To have fun, damnit.
Put your head to it and you'll think of lots of way to bring the romance back to your accounts. Do the unexpected, the little things, the pleasant surprises (good ones, of course).
In our work helping agencies reach their potential, time and again the same handful of issues holds agencies back from what they might become, or worse, sinks them all together.
Here's a powerful question to ask: What would you want if you were the client?
Subscribe using an RSS feed reader or by email.